I was born in Worland Wyoming, spending half of my youth there, and most of the other half in southeastern New Mexico (Carlsbad and Roswell). I graduated from high school in Elko, Nevada and went to the University of New Mexico where I received a Bachelor's Degree in Latin American Studies and Spanish and a Master's Degree with major concentrations in International Business and Brazilian Culture and Literature. I spent time living in Mexico and Brazil and travelling extensively throughout Latin America during my college years, learning to speak Spanish and Portuguese.
Professionally I spent nearly a decade in broadcast journalism as an editor, producer, executive producer and reporter for NBC, Telemundo and Univision. I also worked as communications coordinator for the United States Conference of Catholic Bishops' Justice for Immigrants Campaign in Washington, DC for a time. I moved to El Paso in June of 2010 to take a job as a reporter for Noticias 26 Univision, but my first experience working in public service came when I was hired by former State Senator Jose Rodriguez in 2011. I spent nearly four years working on issues such as healthcare, veterans, economic development, government organization, labor, transportation and more in his office as I also served as a Bilingual Media Relations Specialist and Binational Affairs Liaison. I think my work covering local and state government as a journalist and my experience in the Senator's office greatly prepared me for my work as the County Commissioner for Precinct 2.
I am currently serving my second term as El Paso County Commissioner for Precinct 2, as I was elected in 2014 and then again in 2018. I have been a strong and effective voice for my constituents and would like to continue my work. Making sure the County is as efficient as possible when using taxpayer dollars, being fiscally responsible and staying away from unnecessarily burdening our community has been a top priority of mine.
I have prioritized access to healthcare and mental healthcare by working to help save the Children's Hospital in my first term, by serving on the board of managers for Emergence Health Network and spearheading the creation of Crisis Intervention Teams at both the El Paso Police Department and the County Sheriff's Office. I have worked tirelessly to keep El Pasoans safe and healthy through writing policies to bring more access to healthy food to the area, as well as leading the County's response to the Pandemic by serving on the COVID-19 Taskforce. I pushed the University Medical Center to take a lead in equitably vaccinating our population through the mega site set up at the County Coliseum as well as mobile clinics that can go into underserved neighborhoods.
I have also prioritized economic development, through initiatives that incentivize companies that pay at least a living wage, by aiming to generate more tourism and investment in our historic assets through the creation of nationally recognized historic districts in Segundo Barrio (done) and Downtown (pending), and by proposing utilization of millions of dollars in County reserves to support small businesses weather the pandemic storm, prioritizing historically underutilized businesses.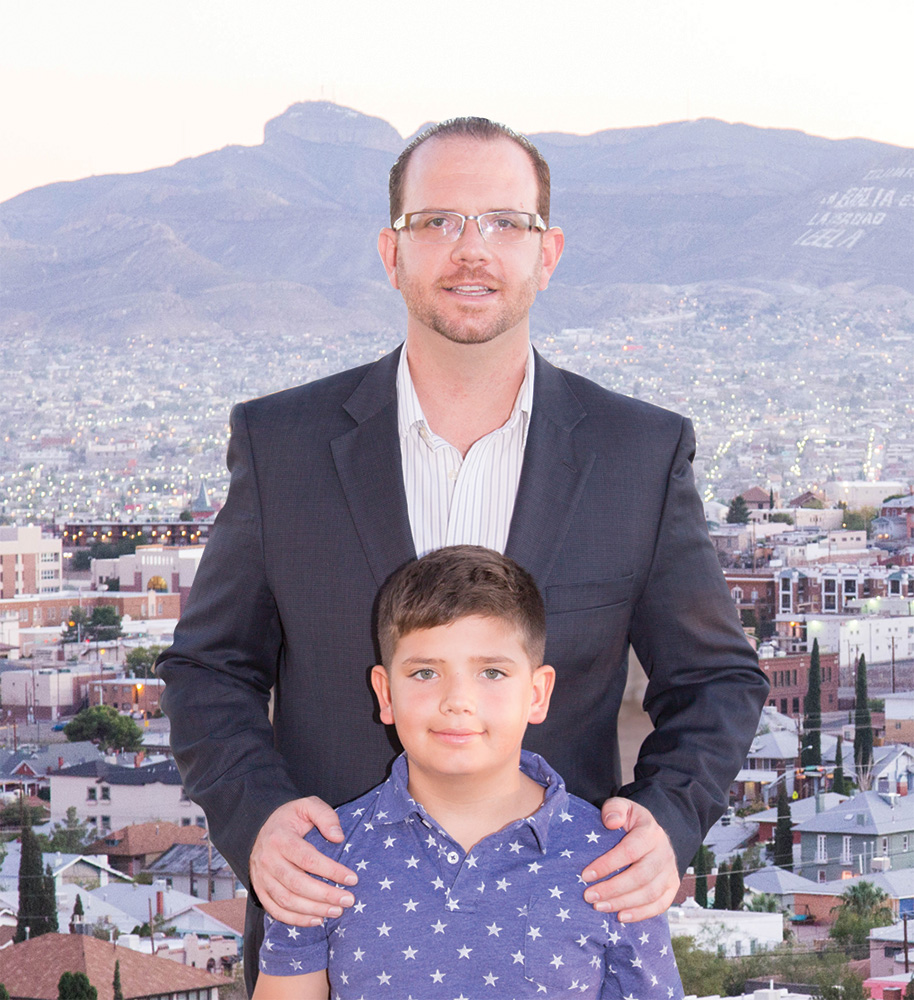 Working to better people's quality of life has been another of my top priorities. Whether it be increasing investment in Ascarate Park by millions of dollars, creating an office for immigrant services and pushing for the creation of a Municipal ID, creating a Veterans Advisory Board, or changing policies to be more inclusive, I have been an effective leader in this area.
And finally, I am proud of the work my office has done to bring more resources to our community by leading the Complete Count Committee for the 2020 Census. I am also proud of our work to increase access to voting by pushing for Vote Centers, curbside and drive-thru voting, extended polling hours and sending out mail in ballot applications to all eligible voters, not to mention having authored the policy that created the County's first independent redistricting advisory committee.
The work my staff and I have done over the past 7 years has had numerous positive impacts on our community, and I would love nothing more than to be able to serve the people of Precinct 2 and the County for another term as your County Commissioner. Thank you.
Priorities
EFFECTIVE, STRONG AND FEARLESS LEADERSHIP
Not only do I believe in the Democratic Party's platform, but over the past almost eleven years I have worked in public service and politics and have championed our party's values. Whether it was serving as a Precinct Chair on our County Executive Committee, working as a consultant for the Texas Democratic Party, serving as an El Paso County delegate at numerous State Conventions, or as a Bernie Sanders delegate at our most recent National Convention, I have more experience than any other candidate in this race working on behalf of the Democratic Party. I spent nearly four years on the staff of former State Senator Jose Rodriguez, working every day to help move our state in the right direction, and of course, I am finishing my second term as a Democrat on the El Paso County Commissioners Court, representing Precinct 2. I have served as a strong, progressive voice during the past seven years, having effectively worked to create initiatives and policies that are in line with the Democratic Party's Platform on a local level, as well as advocating for the same at the Texas State Legislature and at the US Congress, as well as with the Whitehouse.
Below are some examples of the work I have done that correlates with the Democratic Party Platform:
Let's Work Together
FOR A BETTER EL PASO!